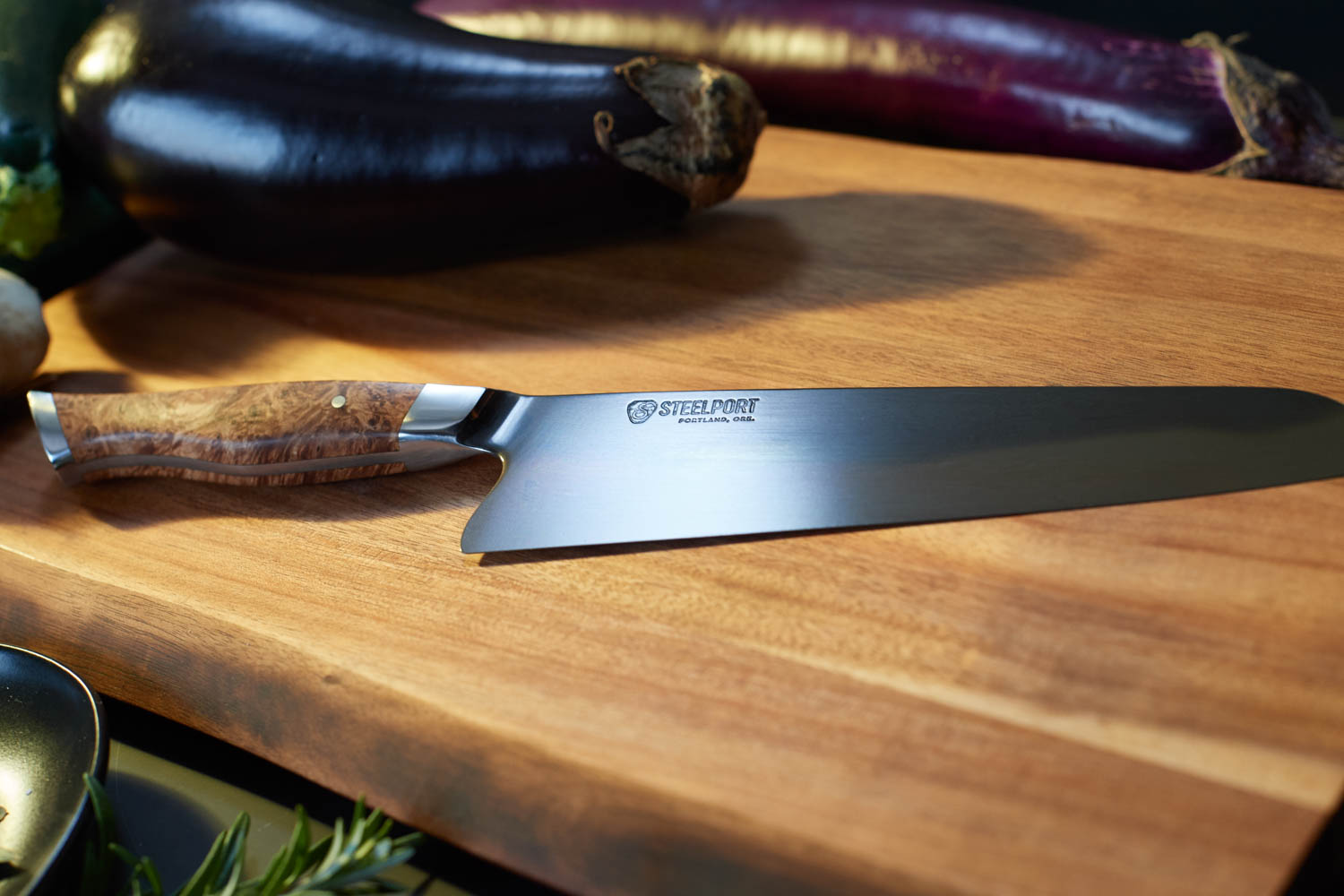 STEELPORT Knife Co. is making the finest American-forged carbon steel cutlery available, all handcrafted right here in Portland! STEELPORT came to us with an interest in a lifestyle recipe video for their flagship 8″ Chef knife that would demonstrate a variety of different cuts, so Jeremy Dunham (Cinamatographer) and Erica Von Trapp (Food Stylist) developed this gorgeous (and delicious!) Ratatouille dish.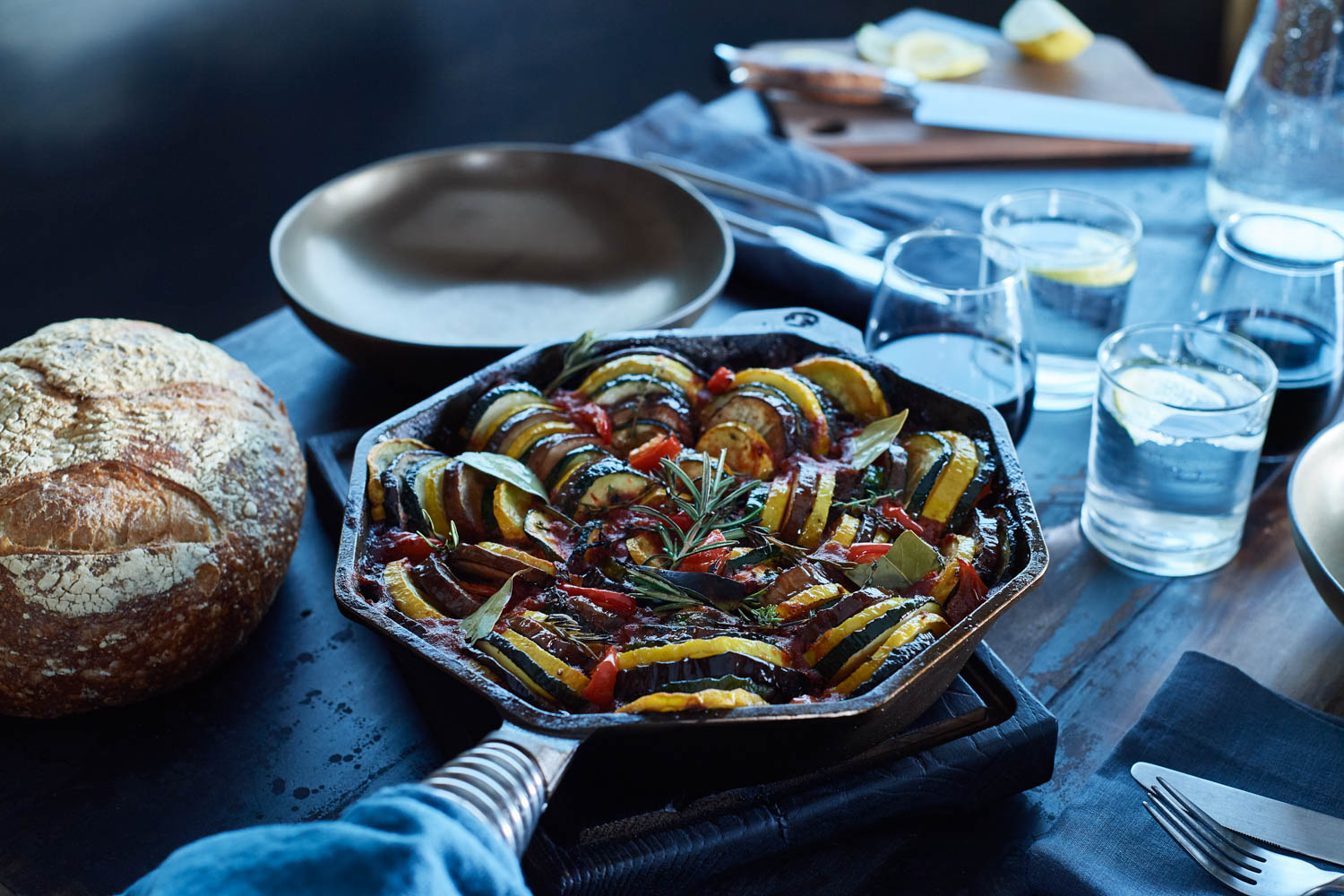 Click on Image to Play Video
The video also features a few friends of STEELPORT, including FINEX Cookware, Jacobsen Salt Co, and Bianco DiNapoli Tomatoes – with the launch of this video, these four brands have teamed for an Instagram giveaway perfect for any chef (professional or aspiring). One winner will receive a STEELPORT Knife Co. Chef Knife to perfectly slice and dice all those vegetables, a FINEX Cast Iron 12″ skillet to cook and present your meal to perfection, Bianco DiNapoli canned tomatoes for the absolute best tomatoes anytime of year, and the finest elemental cooking ingredient Jacobsen Salt Co. sea salt to flavor and finish.