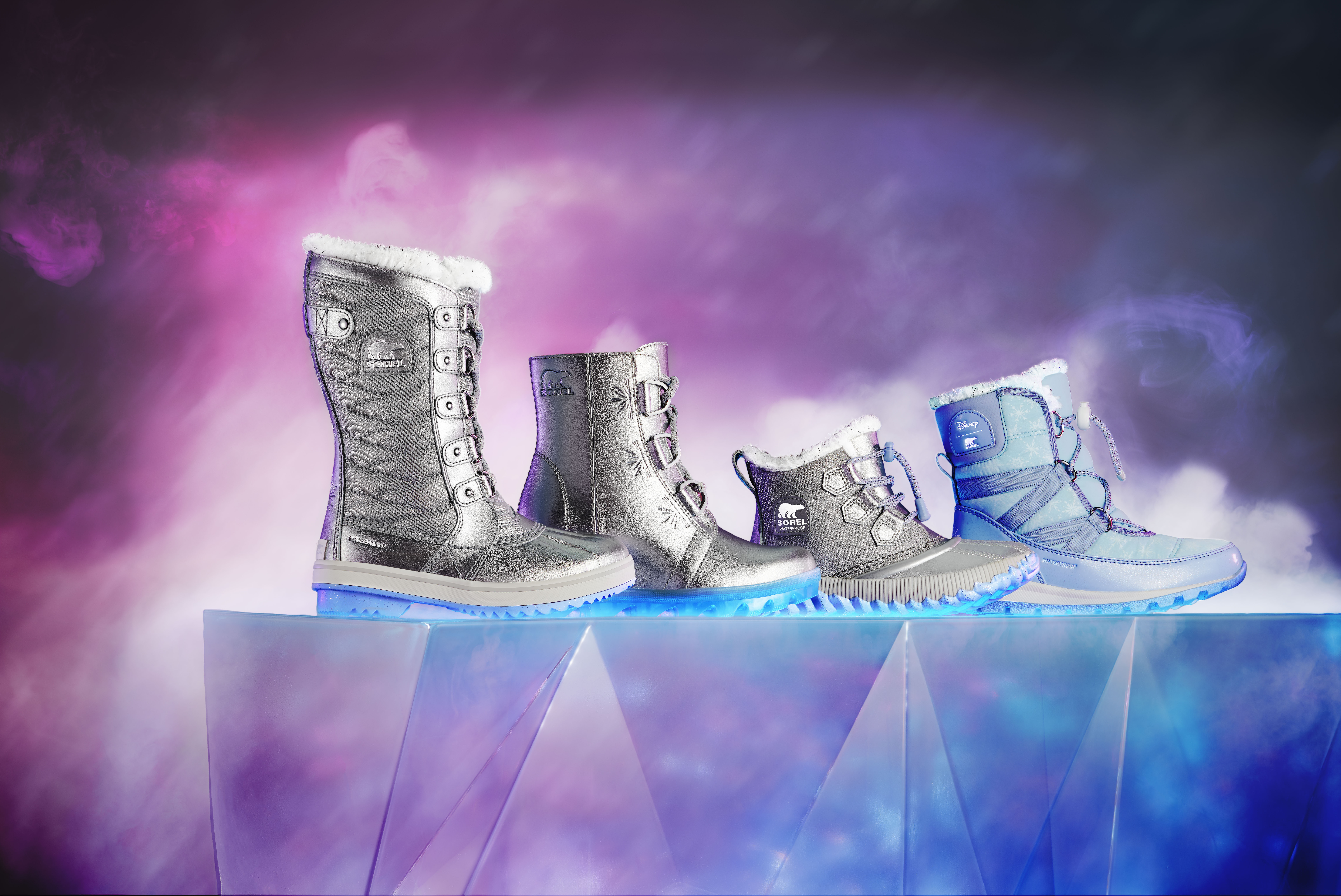 "The snow blows white on the mountain top, not a footprint to be seen…" so begins the theme song of Frozen 2. When Columbia decided to team up with Disney and offer Frozen themed ice blue snowshoes they wanted a photograph as amazing as their product.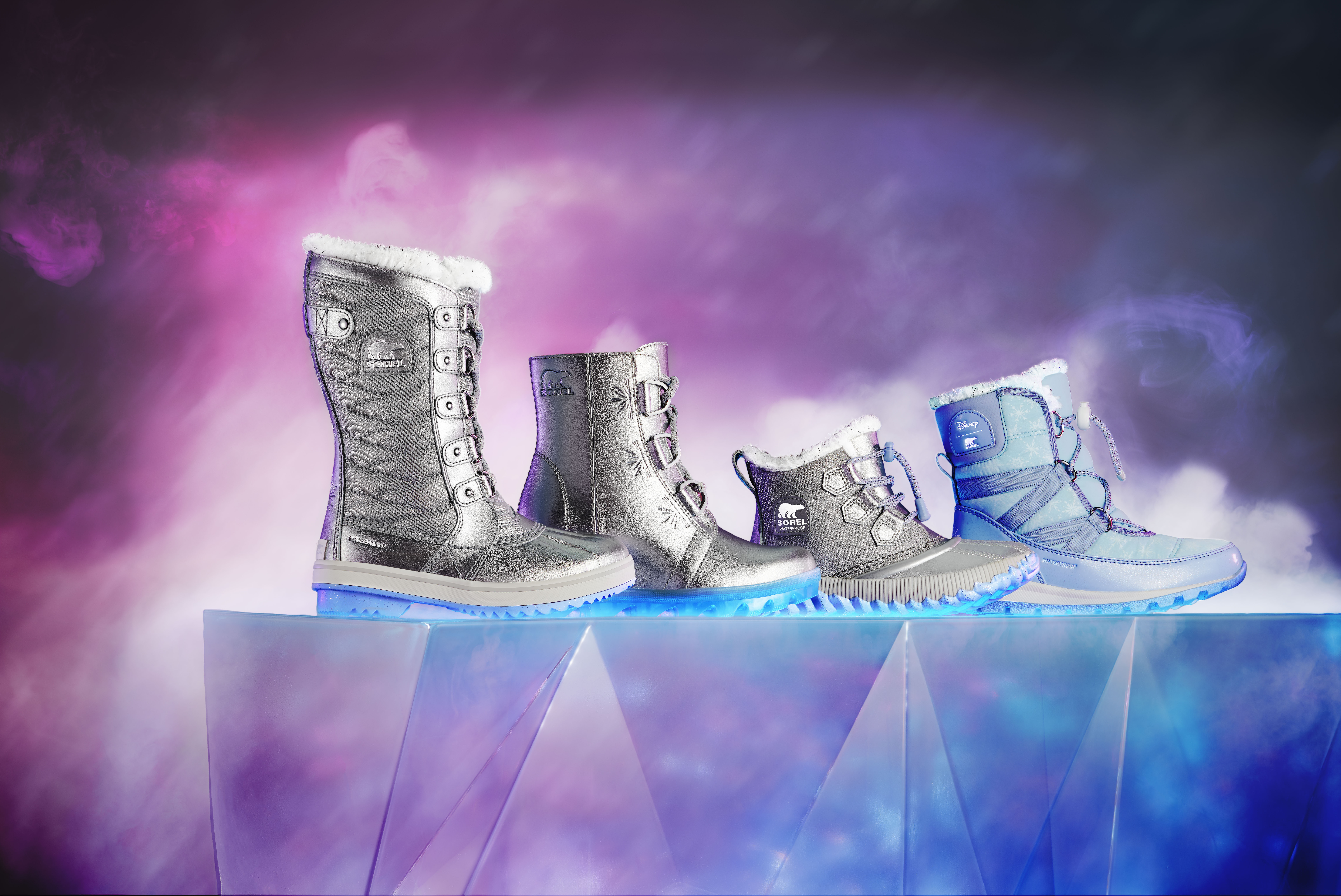 Columbia Sportswear turned to Derrin Battles, principal and sportswear photographer at Polara Studio.
Creating vacuum formed icebergs, specialized frost and smoke effects in a color palette that followed the look and feel of the movie was an easy task for him but it required precise pre-production planning, fabrication and interpretive lighting. All that brought a chill and colorful look together to quote another Frozen song "For The First Time in Forever".